We recognize that all our patients are unique and deserve to receive care that reflects their individual needs. Our experienced and talented surgical team is committed to working with you and your family to create a comfortable, stress-free, and rewarding experience every time you visit our practice.
We are pleased to welcome you and your family, and we look forward to working with you.
---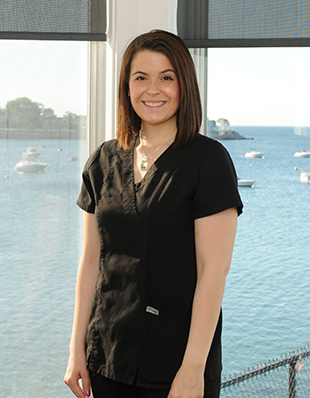 Alicia
Certified Dental Assistant
I enjoy talking with patients, and taking away their fear and anxiety. I really listen and encourage people to talk about their concerns. By understanding what scares them, I'm able to reassure and encourage them. I seat patients, make sure they're comfortable, and work chairside, assisting the doctor while supporting our patient.
After a procedure, I offer post-op instructions and teach patients about their oral health. I also take X-rays and impressions, create mouthguards and whitening trays, and tack our inventory.
I'm a happy mother of a young son and daughter, and am engaged to be married. I enjoy family trips and being outdoors, especially camping, barbecuing, and swimming. I am active within my parish and attend church every Sunday.
---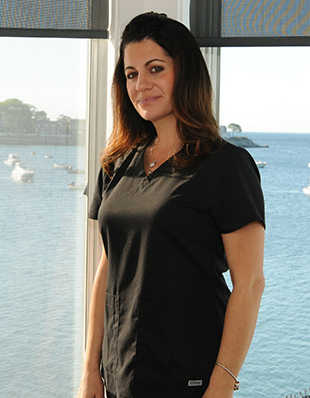 Katerina
Certified Dental Assistant – Sleep Dentistry Coordinator
I joined the practice in 2013 and it's been a great experience in the dental world since joining North Shore Center. I am a registered dental assistant and certified in radiology. I work chairside with Dr. Feider on a daily basis, although I love to multitask, from clinical treatment to managing patient care with sleep disorders.
My recent journey is Sleep Dentistry Coordinator. I work closely with physicians and patients as we help patients with sleep apnea to obtain alternative treatments using an oral appliance.
In my free time, I enjoy traveling and spending time with my family.
---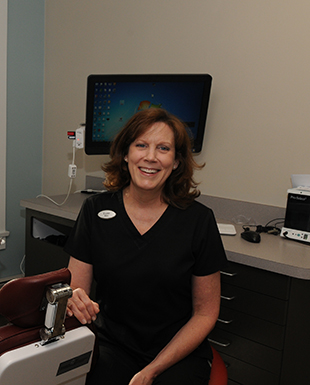 Lynn
Registered Dental Hygienist
As one of our dental hygienists, I help patients achieve and maintain optimal oral health, which is beneficial to their overall systemic health. I am a graduate of Westbrook College in Portland, Maine, where I earned my associate's degree in science/dental hygiene.
It has been my great pleasure to have worked at North Shore Centre for more than 30 years. I respect the knowledge and excellent skill of Dr. Feider. As a team, we all have a shared goal of caring for our patients. Dr. Feider supplies us the time, advanced training, and the best and latest technology, all of which allows us to give our patients the very best care.
I live in Marblehead with my wonderful husband of 30 years, Michael, and I am blessed with an amazing daughter, Bobbi.
---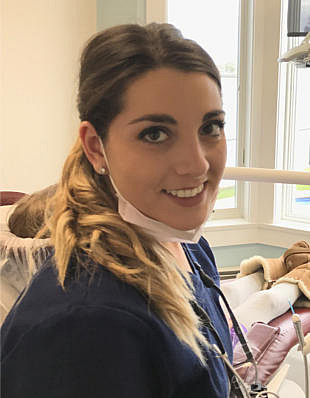 Pia
Dental Hygienist
I am so excited to be a part of the North Shore Centre team! As one of our hygienists, I try to make patients feel comfortable by building their confidence and trust while I take X-rays, clean their teeth, and provide oral health education.
I enjoy the connections I've built with my patients and seeing their reactions when they have improved their mouths for the better. I love coming to work every morning! It makes a great start to the day when people are happy to see you! We work so well together and are always willing to lend a helping hand.
When I am not working, I love to spend time with my family and friends. I also enjoy taking my Yorkie Brodi out for walks on the beach, attending fitness classes, traveling, and trying new adventures.